LA Brainhack 2018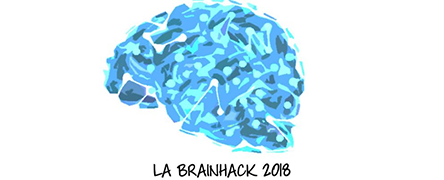 The LA Brainhack 2018 will take place November 18 - 19 at the Information Sciences Institute, Marina del Rey.
LA Brainhack 2018
Location: Information Sciences Institute (ISI), 4676 Admiralty Way #1001, Marina del Rey, CA 90292
URL: https://labrainhack.github.io/
Description: The goal of this hackathon to bring together researchers with disparate backgrounds to collaborate on open science projects in neuroimaging. The event will take place right after SFN 2018 in San Diego, which is the biggest gathering of neuroscientists in the world, and will be a great opportunity to connect, create and code.
Contact information: Pamela Douglas (pamelita@g.ucla.edu), Dan Moyer (dcmoyer@gmail.com), Julio Villalón (jevillalonr@gmail.com)