OHBM Brainhack 2021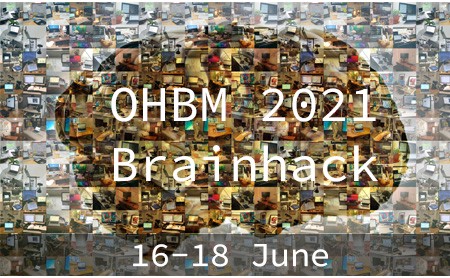 For this edition, OHBM Brainhack will be held online!
URL: https://ohbm.github.io/hackathon2021/
Description: The OHBM Brainhack is back! It will be a virtual event for the second year in a row, and we introducing many exciting additions: the educational sessions (TrainTrack) will include both pre-recorded material, made available before the event, but also live Q&As and hands-on sessions!
And the project-oriented sessions (HackTrack) will be able to benefit from the support of QMENTA! Do you want to be part of the organization? Check the website, we are looking for volunteers!
Contact information: ohbmopenscience@gmail.org